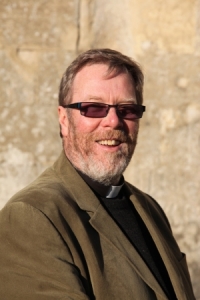 Vicar and Area Dean –
Revd. Preb. David MacGeoch
Phone: 01458 834281
Mobile: 07712 862692
Email: vicarabbeyparish@btinternet.com
David was instituted as Vicar of Glastonbury with Meare in September 2008; he is Vicar of St John's Church and St Benedict's Church, Glastonbury along with St Mary's Church at Meare.
David has been Area Dean of the Glastonbury Jurisdiction since 2010, is an ex-officio Foundation Governor of St Benedict's Junior School and St John's Infants' School in Glastonbury and is also a Trustee of Glastonbury Abbey.
David is married to wife Kathy, they have three children, dogs and hens!
---
Assistant Curate –
Kieron Rowley
Mobile: 07572 748131
Email: fr.kieronrowley@gmail.com
Kieron trained for the Priesthood at Ripon College Cuddesdon in Oxford. Prior to training for the ministry was a Virger and both Wells and Chester Cathedral. Kieron has studied Theology for over 10 years and has a keen academic interest in liturgy, sacramental, queer, and eco theologies.
Hailing from the Liberal Anglo-Catholic wing of the Church, Kieron has a heart for the traditional liturgy, monastic prayer, and meditation, and is a Novice of the Third Order of the Society of St Francis. He was ordained priest at Bath Abbey on 24th June 2023; click his picture to see it full size, taken outside Bath Abbey just after the service by Di.
Kieron lives in Glastonbury with his big dog Ezekiel and enjoys board games, DnD, reading, and all things Star Wars.
---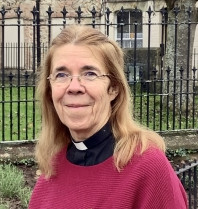 Self-Supporting Minister –
Revd Pamela Heazell
Phone: 01458 833752
Email: pfheazell@aol.com
Pamela arrived in Glastonbury in June 2017 semi-retired along with her husband Gareth. Having served her title as Curate and Vicar in suburban multicultural parishes in the Diocese of London for the best part of 17 years, moving to Glastonbury was a whole new adventure for them both.
Glastonbury Abbey was a familiar port of call for Pamela, having brought parishioners out of London on Retreat for quite a few years. Hence she visited St. John's Church regularly before having moved here permanently. She feels very much at home in this richly diverse and friendly community. Being invited to offer her gifts of ministry alongside a very welcoming and gifted staff team, within the three churches in the Benefice, is a blessing to her. She hopes to be of service as and when required.
Gareth and Pamela have 4 grown up children and 8 grandchildren, who bring to the family two dogs, Kimi and Luna.
---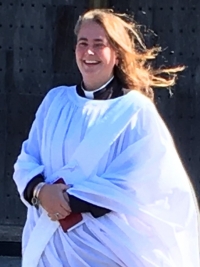 PTO to Glastonbury –
Revd Michèle Kitto
Mobile: 07472 939971
Email: glastonburycurate@yahoo.com
Michèle was a Deputy Head Teacher in Exeter and an Art Teacher in Oxford. She studied at Cambridge University back in the 90's. Michèle loves creativity, art, nature, her campervan and her Chaplaincy dog Sir Nigel ! Michèle is married to husband Phil and they have two teenage boys.
---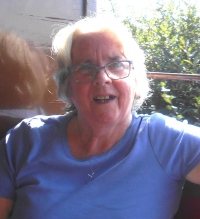 Reader –
Di Grenter
After 43 years of marriage, Di was recently widowed. She has three adult children. She trained to be a teacher but has spent most of her working life in retail. Di has always had a strong faith and hopes that as a Reader she can channel this through to others either by her actions, or by talking to them.
Di was licensed as a Reader on 5th October 2013.
---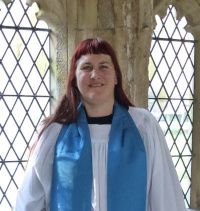 Reader –
Philippa Chapman
Email: Use this form to email Philippa
Philippa was born in Bristol and spent the first part of her childhood in Llandaff attending the Cathedral where she learned about many of the Celtic saints of these lands. Philippa is married to David and they have lived in Glastonbury since 1984. Glastonbury reintroduced Philippa to the Celtic Saints of her childhood. Philippa and David have two adult children, Rachel and James. Philippa is a semi-pro lyric mezzo soprano.
Philippa was licensed as a Reader in October 2016.
---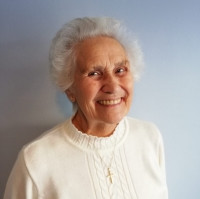 Reader –
Margaret Wynn
Margaret was licensed as a Reader on the 12th October 1975.
---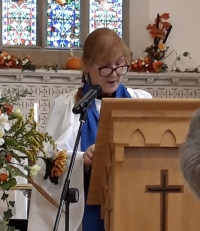 Reader –
Annie Wynter-Crofts
Annie and her husband Phil moved to Street from Chester around 10 years ago when Phil retired. Annie has four children and four grandchildren. She loves all things Italian and is intrigued by her Celtic roots. She is passionate about working with children and has been involved with Open the Book for nearly 20 years. She is delighted to be part of an excellent ministry team, with all the exciting opportunities to serve that it offers.
Annie was Licensed as a Reader on Saturday, 5th October 2019.
---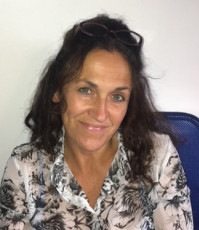 Benefice Administrator –
Sharon Wilson
Office contact details:
Phone: 01458 830060
Email: abbeyparishes@gmail.com
Sharon joined the Benefice in 2005 and as well being the Administrator for St John's Church & St Benedict's Church, Glastonbury with St Mary's Church in Meare, she is also Secretary to the Vicar.
Sharon lives in Glastonbury with her husband Mark, daughter Ella & son Louis.
---
In the absence of specific contact details, or if more convenient for you, people can be reached by popping a note to them through the letter box in the north east door of St Ben's (on the corner opposite the Mitre).
Last updated on September 19th, 2023 at 10:56 am